What are social media proxies?
Social media proxies are a type of proxy server commonly used to route traffic to social media platforms like Facebook, Instagram, and Twitter. Social media proxies are typically proxy servers that connect to residential IP addresses to avoid IP blocks, geo restrictions, and appear as a real user.
Residential proxies are often used for social media because they allow a customer to create multiple social media accounts from multiple different residential IPs, therefore appearing as if the proxy user was a legitimate person. Social media sites have strict requirements for creating an account on their social media platform, so appearing as a legitimate user with social media proxies is essential for social media management.
What is a proxy for Instagram?
A proxy for Instagram is social media proxy which reduces the likelihood of being blocked by social media platforms like Instagram, Facebook, and Twitter. Social media proxies are a popular choice for managing multiple accounts for Instagram because they provide access to multiple cities from which you can create social media accounts.
The average user attempting to create multiple accounts would likely be blocked since they are connecting from the same IP address for each account created. To avoid being blocked, it is best to use ISP proxies for social media platforms. ISP proxies for social media provide access to many residential status IP addresses which is crucial for social media automation and creating bulk social media accounts.
What's next after creating these accounts?
You'd think you could use the created accounts immediately but this is not the case. You could easily begin using the apps instantly, but you will likely attract unwanted attention to the accounts. This could mean that you'd be banned or blocked from accessing certain content; To avoid attracting unwanted attention from social media platforms, it is best to not use these accounts for at least a week. After waiting at least a week, the accounts can start to be used slowly, try not to perform too many actions on an account at the beginning or you're at risk of being blocked by the social media platform. Nevertheless, remember that you cannot use rotating proxies to manage your Facebook profile or any other social media accounts; The email will have a different IP address so it can make it clear to the social media networks that your accounts may be performing automated activities, which can lead to a banned account or an account suspension.
Recommended social media proxy providers
The best proxy providers for social media proxies can provide access to social media networks from many different locations. Don't be surprised by the proxy services listed below as some may not list or advertise being social media proxies. We do our best to find the best proxy providers for social media proxies, therefore some of the proxy services may not list what the proxies can be used for to avoid gaining too much attraction and avoid saturation of the proxies.
List of the best social media proxy providers:



Shiftproxy offers 10,000+ AT&T ISP proxies which are the best social media proxies. If you're looking to buy social media proxies at an affordable price this is the service to use.
This proxy service offers high speed static residential proxies & rotating residential proxies. The starting price for Shiftproxy is only $6, which is by far the cheapest among all the providers listed and is highly deserving of the number 1 ranking proxy service for social media proxies.



This proxy provider has good quality residential proxies starting at $300/month for 25GB of traffic. The entry fee for this proxy service is on the higher side but the quality is on par with Shiftproxy which is why we've ranked Oxylabs as the number 2 proxy service for social media proxies.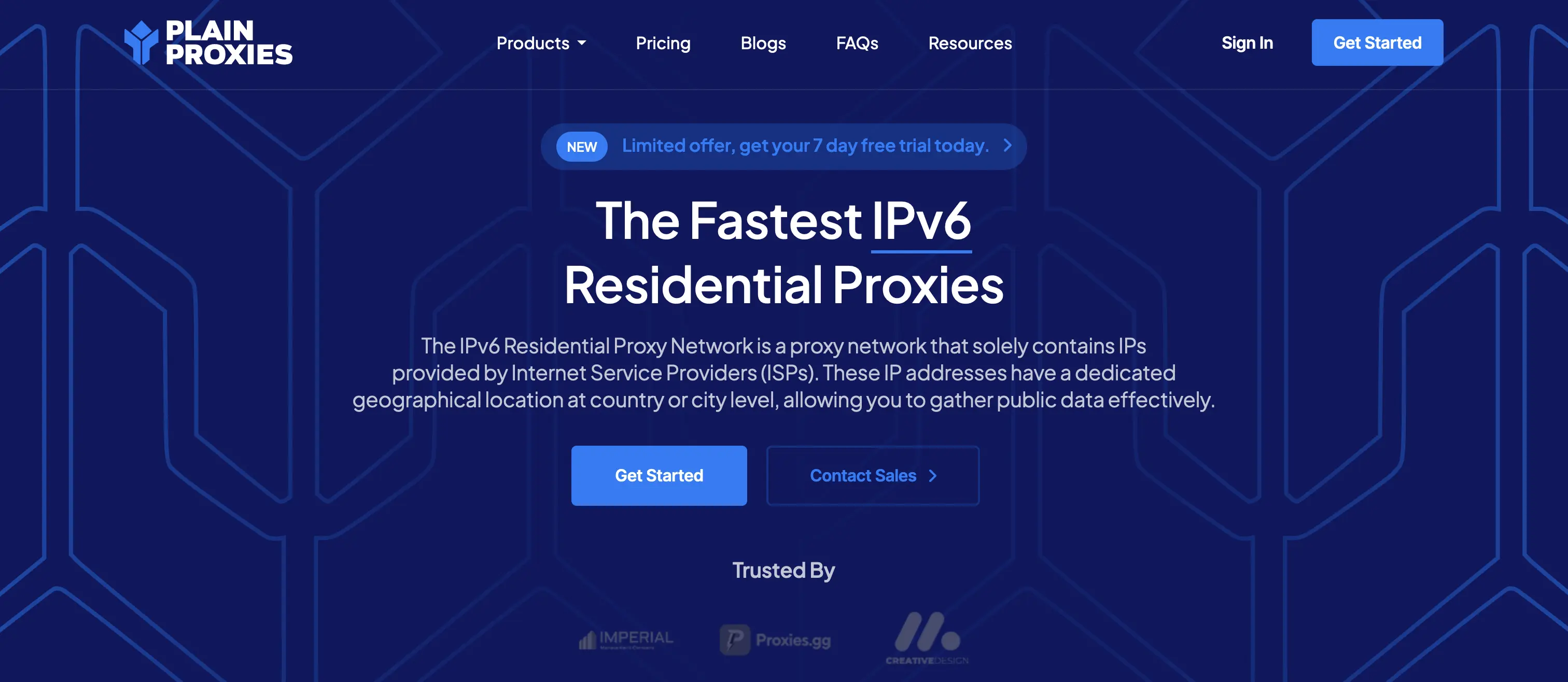 Plainproxies provides residential IPv6 proxies which can be great option for most social media sites. This proxy service has a starting cost of €30 which is cheaper than most competitors. The IPv6 proxies are commonly used for sites like Instagram, although if you plan on using the proxies for other social media platforms, we suggest verifying that the site supports IPv6 IP addresses.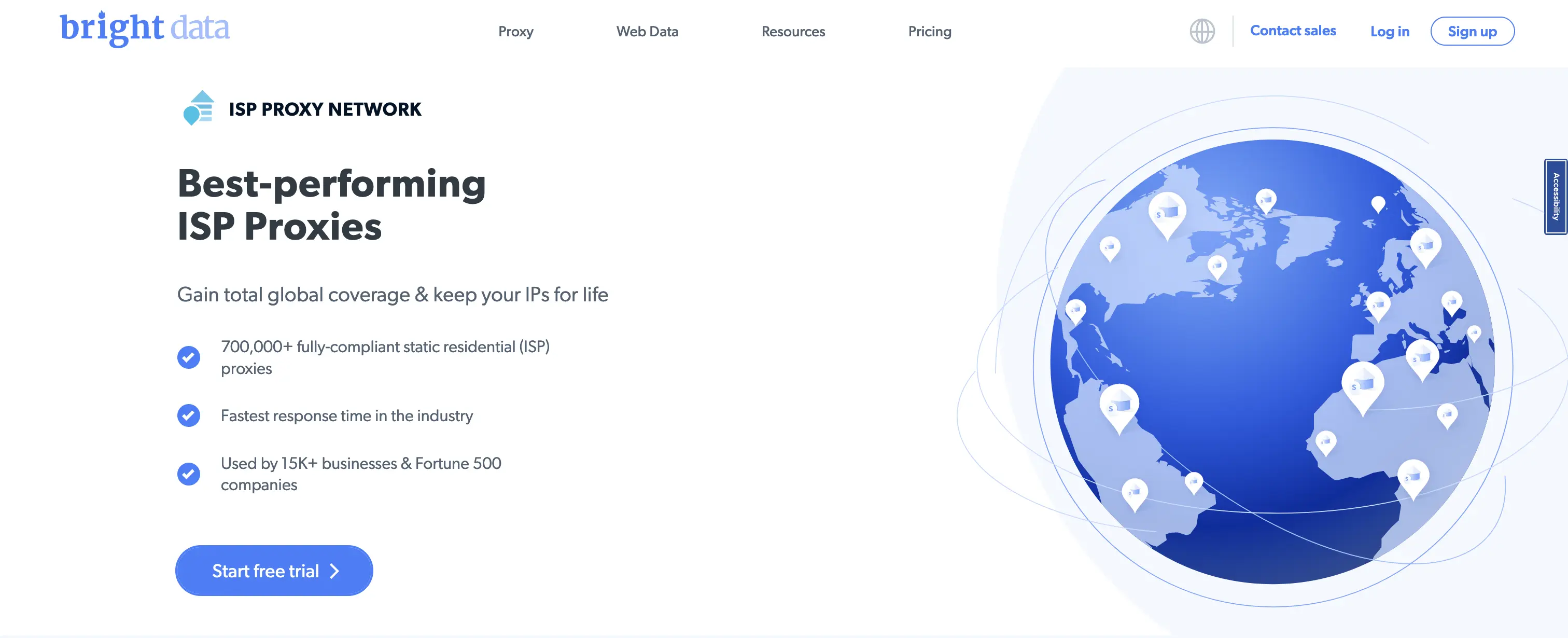 Bright data offers high quality ISP proxies starting at $15/GB which can be used for social media management. They can cost x3 the price of Shiftproxy but still pack a punch and are worth checking out!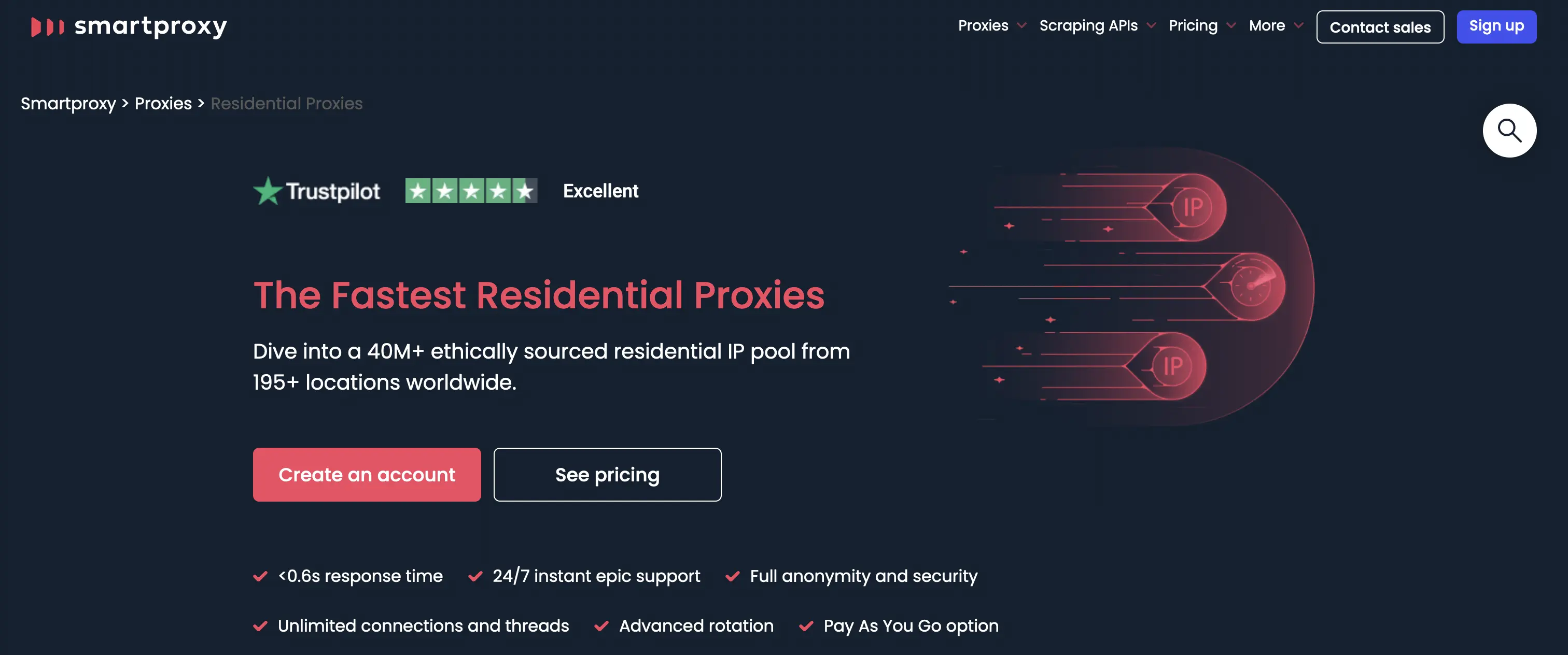 Smartproxy offers fast residential proxies which can be used to manage multiple social media accounts. The proxy speeds are not as fast as ISP proxy providers like Shiftproxy or Bright Data, though they still provide a reliable way to manage your social media accounts.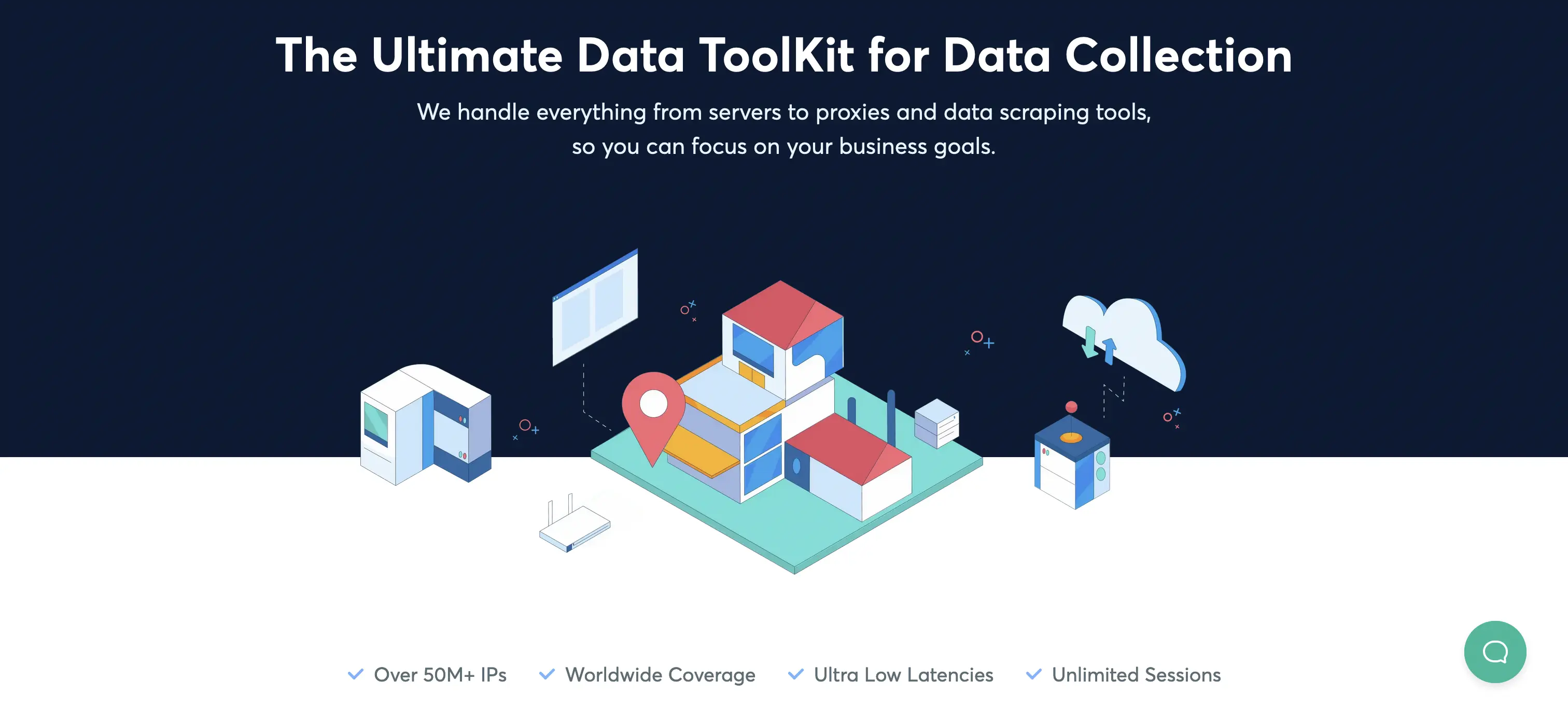 This proxy service offers static residential proxies that operate in a similar way to Shiftproxy or Bright Data. Shifter is a unique provider on this list, as they provide proxies priced by quantity not traffic. The pricing for proxies from this service are on the higher side but the quality of the proxies is good and can be used for managing accounts across multiple social media platforms.
Why should I avoid using free proxy services for social media?
There are plenty of free proxy services online which you may be tempted to use for creating social media accounts. To put it simply, avoid using free proxies unless you're unable to afford higher quality social media proxies. Many free proxies online are spammed and will flag any social media accounts created resulting in an account suspension. If you must use free proxies, then we suggest using Shiftproxy's free proxies. These free proxies are data center proxies which perform worse than residential proxies and ISP proxies. Overall, you should avoid using free proxies, though Shiftproxy's free social media proxies are your best option if you choose to use free proxies. Please note, you will need to register for an account to use Shiftproxy's free proxies.